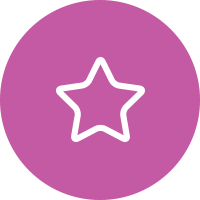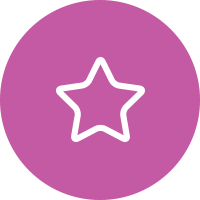 You don't have to feel alone while you are breastfeeding. In an era where information is just a click away, breastfeeding help can be easily accessible.
​
Home Visiting Breastfeeding Surpport
Maternity Care Coalition's home visiting program can provide you with breastfeeding support from a Certified Lactation Counselor and/or Lactation Consultant, in your home. The perk of this program is that you can receive unlimited support. So if you are looking for one visit or multiple, this organization will be fit your needs.
​
You can also connect with a doula through Maternity Care Coalition's Doula Program.
Doula/Breastfeeding Support
215-386-3804
3141 Germantown Ave.
Philadelphia, PA 19140
​
​
Congreso offers bilingual breastfeeding support to pregnant and postpartum women both in their homes and in their facility. Breastfeeding support is also offered at Health Center 6 and 10 twice a week.
Ana Tapia
Breastfeeding Counselor
215-763-8870 x1312
Community Breastfeeding Support
The Philadelphia WIC office has 8 Breastfeeding Peer Counselors, 1 Lactation Professional, and 1 Lactation Consultant which rotates throughout various sites. For breastfeeding assistance, contact your local WIC Breastfeeding Peer Counselor. You DO NOT need a WIC appointment to receive breastfeeding assistance. The program will also assist with latch situations, nipple shield, breast pumps, hospital-grade pump rental, bigger breast pump flanges, and other breastfeeding related materials.
Denise Sobolewski
Coordinator
215-978-6100
1300 W. Lehigh Ave.
Suite 104
Philadelphia, PA 19132
The Breastfeeding Resource Center is a nonprofit, community- based organization that provide multiple services ranging from face-to-face lactation support to parent support groups. Service carry a fee; however, a sliding scale is avaiable to ensure every family is serviced.
215-886-2433
1355 Old York Rd.
Suite 101 and 102
Abington, PA 19001
484-582-6682
987 Old Eagle School Rd.
Suite 705
Wayne, PA 19087
The impact of a significant tongue tie on the ability of a baby to be breastfed is very often severe. As a consequence, many mothers who plan to breastfeed their babies are compelled to wean them to the bottle much earlier than expected. Consider getting an oral evaluation on your child tongue. The following practice will help release the child's tongue restriction and help improve its tongue mobility. Follow up with a Lactation Consultant if you are breastfeeding.
215-282-9901
2301 East Allegheny Avenue
Suite 204
Philadelphia, PA 19134
Pregnancy should be an exciting and empowering time in a woman's life. Unfortunately, addiction and mental health problems can compromise a woman's safety and well-being. There's hope for recovery, though. Help is available for pregnant women who are suffering from addiction.
Contact number:

877-695-5395
In 2012, an estimated 5.9 percent of pregnant women in the US used illicit drugs, and around 8.5 percent drank alcohol during pregnancy. Nicotine, marijuana, and cocaine are the top three drugs used by pregnant women.
The Recovery Village® represents its flagship facility in Umatilla, Florida as well as the collected expertise of its locations across the country. Our facilities serve communities from Florida to Washington, specializing in a range of addiction recovery services.